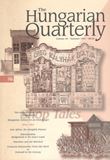 - 1997. page 38
---
The Village Cut in Two
Video
---
Atomic Heart

Short story
The plane trailing the coffin which advertises the Eternal Youth Funeral Parlour has been circling above the city for years, like a magic black mirror casting light onto the roofs, into obscure corners of landings through the stained-glass windows of stairways, onto the faces of people, upon the plate-glass of shop-fronts.
---
Subcarpathia: Bridgehead or No-man's Land
Subcarpathia, officially in Ukrainian theZakarpatska oblast-Transcarpathian Region, covers 12,800 sq. km. The natives are Ukrainians (Ruthenians), Hungarians, Romanians, Slovaks, and Yiddish speaking Jews. The last, 1989, Soviet census show-ed 1,241,914 inhabitants, with 976,749 Ukrainians (Ruthenians), and 155,711 Hungarians. After the Soviet Union disintegrated, the number of the latter waxed, and today 194,000 are bold enough to declare a Hungarian ethnic allegiance. Around 220,000 speak Hungarian. There are 29,485 Romanians, 12,100 Gypsies, 7,329 Slovaks, 3,500 Germans, 2,700 Jews, 2,500 Belorus, and 49,456 Russians, most of whom were settled there after 1945. The remaining 2,000 are flotsam from the various former Soviet republics.
---
How long can Stalin's Iron Curtain remain?
The closed, divided village: the circumstances in Ukrainian Kisszelmenc (Solontsi) and Slovakian Nagyszelmenc (Vel'k é Slemence) in 2004 and the village's historical environment.